OUR MISSION
History has shown us time and time again that the true strength of the Jewish people rests upon its relationship with G-D and with each other. Diplomatic, military and economic strategies can be utilized to help protect Israel and create a more peaceful world. However, the ultimate success of such efforts is dependent upon our individual and collective spiritual well-being.
JEWISH SPIRITUAL RESPONSE was founded to offer programs and promote ideas which reflect this reality. It is a project of the Aish New York Center, a branch of Aish HaTorah International. Since 1974, they have built a rapidly expanding Jewish social and educational network to help create a worldwide renaissance of the Jewish people.
By nurturing Jewish unity and identity, JEWISH SPIRITUAL RESPONSE strives to help our people continue its historic role as being a "light unto the nations". We hope you will partner with us in achieving this goal.
The entire Torah was given to promote peace in the world, as it says, 'Its ways are ways of pleasantness and all its paths are peace.' - Rambam
"It is axiomatic in Jewish thought that the ultimate physical survival of Israel depends on its spiritual standing" - Rabbi Nosson Scherman
SPONSOR A "JEWISH BOOK FOR PEACE"!
The books below are just some of those which have been distributed under our "Jewish Books for Peace" program. Please contact us at jewishspiritualresponse@gmail.com to see how you can commemorate a yahrtzeit, celebrate a simcha, or honor a loved one.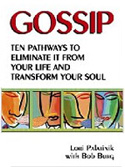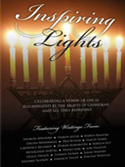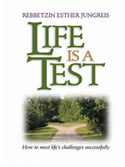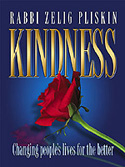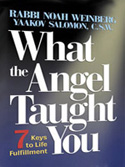 PROGRAMS
Since 2005, Jewish Books for Peace has distributed free books offering the reader insights from a Jewish perspective to nurture more peaceful interpersonal relationships and connect to our heritage. Books can be sponsored to commemorate a yahrtzeit, celebrate a simcha, honor a loved one or for any other purpose meaningful to the donor. Programs can also be developed for synagogues and Jewish book clubs wishing to join with others to discuss these ideas.
We are often asked to sign online petitions to support various causes in which our collective voices can make a difference. These petitions are usually directed to those we believe have the power to bring about the change we seek. In our "Petition to G-D" we allow each of us to affirm our desire to act in a way which can bring about Divine protection of the Jewish people and create a more peaceful world. A program this fall is planned to "present" this petition to G-D in an evening affirming the values which define us as a people. Please sign the petition and share it with your friends.
Through articles, classes and special programs, we seek to increase awareness of conflict resolution strategies and their importance in our individual and collective well being. Past efforts in this regard include classes on "Creating More Peaceful Relationships: Jewish Views on Resolving Conflict" and recent articles:
Ten Affirmations for a Peaceful Year
If You Say Something, See Something
The Aish New York Center has recognized JCCG as the best new initiative to promote Jewish unity. As a part of JEWISH SPIRITUAL RESPONSE, JCCG seeks to work with other individuals, synagogues and Jewish institutions to transform ideas into realistic projects in the following areas:
Grass Roots Unity Programs
Jewish Media Reform to Reduce Conflict
Conflict Resolution Training